Jainam Software has made automated collection extremely simple. Just carry your smart phone and access Field Collection menu, you will automatically get list of customer loans or deposit. The software tells you the exact due to collect from customer. When customer pays less, exact or more amount the system automatically mark collection and adjust odd collected amounts. For every Financial institution Automated collection Management is important to run their business smoothly.
Jainam Software is the best cloud based Software as a Service for NBFCs, Microfinance Companies, Small Finance Companies, Nidhi Companies, Chit Fund, Credit Cooperative Societies, Group Finance, Seva Samithi, Collection Agents, Recovery Agents, Loan Recovery Agents, Different Deposit Scheme like Gold, Monthly Investment Scheme. It also provides perfect solution to Hire Purchase Business and able to configure more than 50 products in single platform.
Procedure of Automated Collection Management :-
1.First step of auto collection is to assigned particular group or list to particular employee. After that Admin or Manager can give required access to their employee. This access will be shown in Employees login. Using this Access employee can manage his work .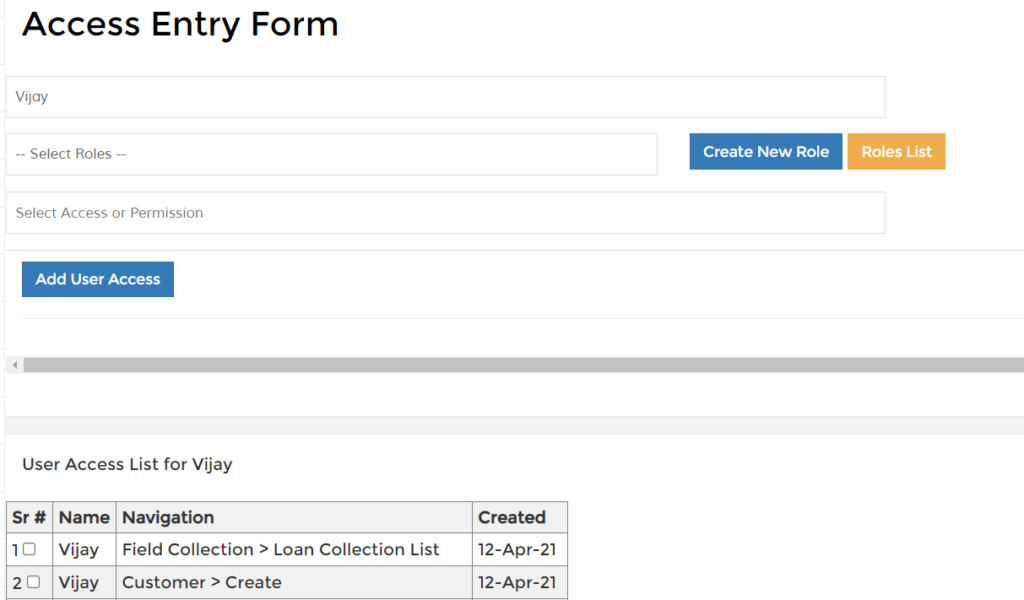 2.Second step starts from employee login. Now when you do this assignment, your collection agent will automatically start seeing the list of customers from that specific group in mobile. So employee can login using his credentials from his mobile. Once he logged in ,whichever access given to him ,he can see their . So from loan collection list , employee can see assigned group of customer collection list.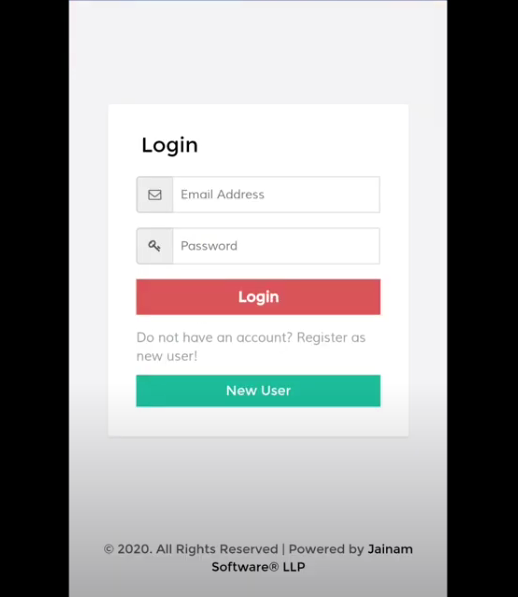 3. The application also provides the facility to define the customer sequence so that in less time your collection agent can approach more customers on the field. So while doing collection agent or employee can receive installment amount using different mode like by cash , by bank ,RTGS/NEFT/IMPS, google pay, UPI etc. While doing collection, if customer paid partial amount or customer may be not available to make payment , in such scenario agent can skipped that customer for that day. So this will be all done from loan collection list.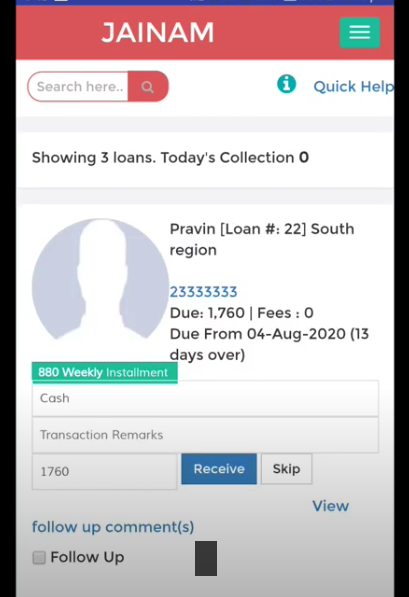 4. Once he received money from customer ,it will reflect in his login and at the same time in Admin login . From the collection report < collection by staff ,admin can see automatically verified collection . If collection is in cash then, from my cash transaction option staff can easily handover daily collection to the admin. Once admin accept that cash ,it will be shown as collection accepted in staff login.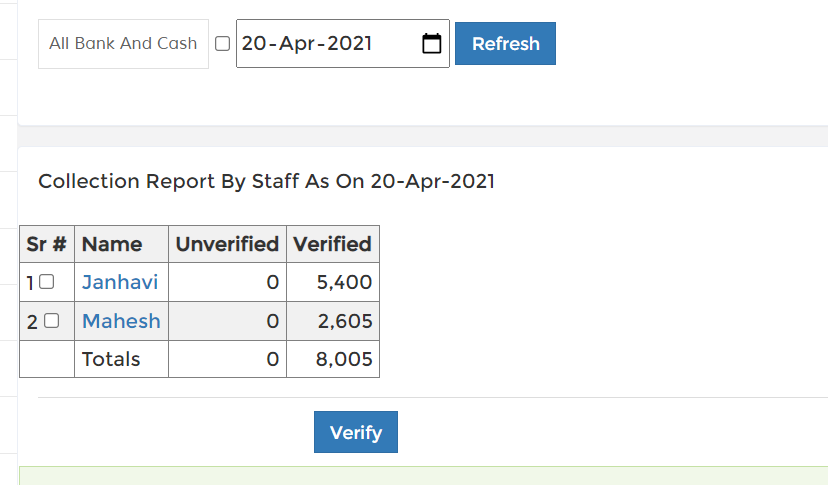 5. All this collection will be done from agent or employee login using our mobile app . Admin can also do collection from his own login at the time of agent or employee absence. Admin can also do the collection from his office . So automated collection is managed very simple way with less efforts.