In Jainam Software You can find multiple ways of uploading documents with web application. First and foremost, you must have the document in an electronic format. So, if you're starting from a paper document, you'll have to scan it and send that scanned file to yourself. You can take a picture of that document and use that file as well.
If you don't have the physical document, you'd need to contact the person who has it and ask for an electronic copy. Then, you'll download and save that file to your computer.
Step one : complete. You now have the document on your computer/ Mobile/tab, ready to go. So, you have the document, you know what format you want it to be in, and now it's time to get it uploaded.
Step Two : In Master set up > Document List, we can add and remove multiple documents which is required and create a list of documents from their. You can keep documents Mandatory also. For example Aadhar card if you kept Mandatory then software will not allow you to create loan without Aadhar card document.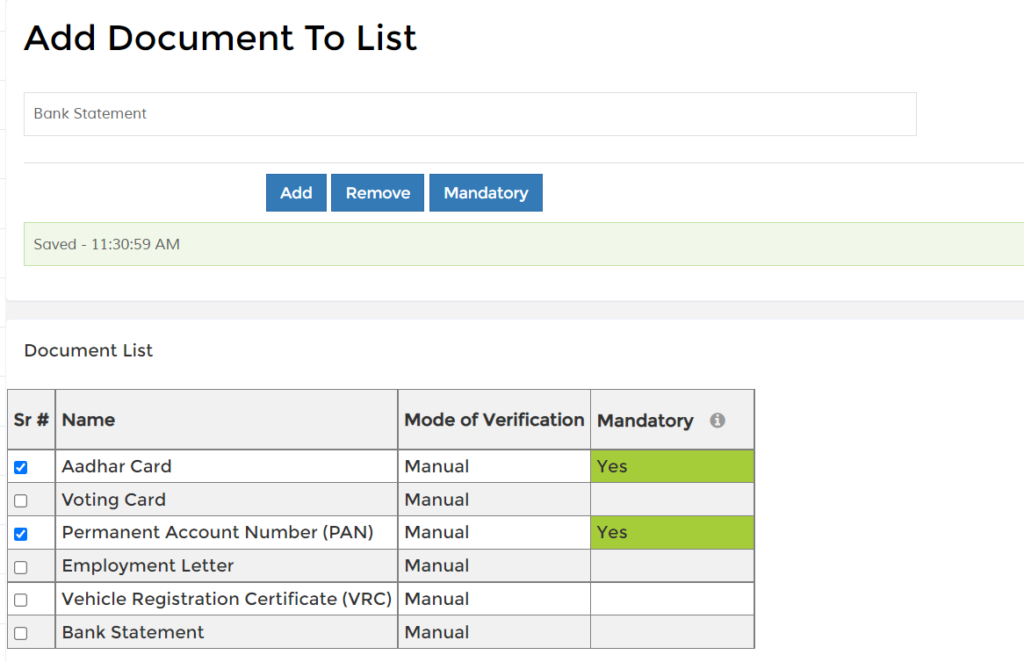 Step Three : Search customer profile from search bar and click on upload documents button. Then you will reach add documents and upload page.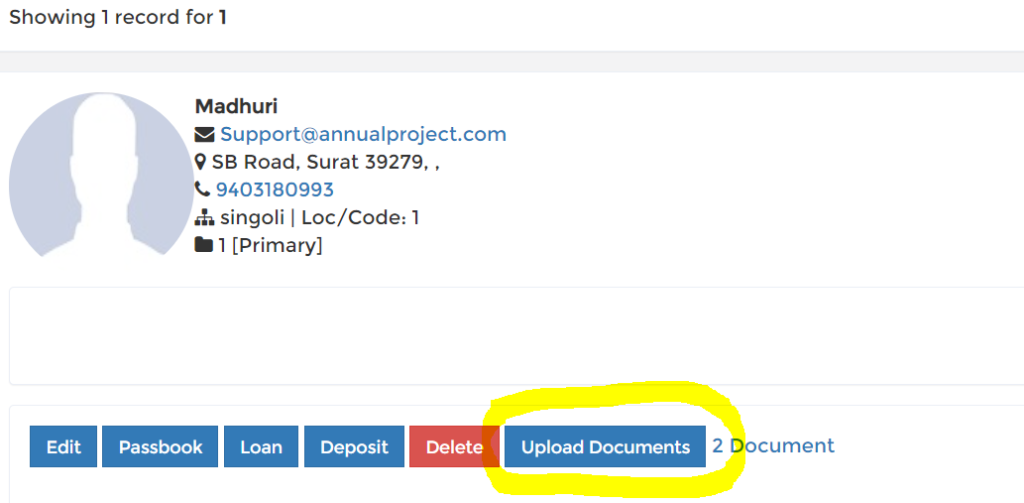 Step Four : Typically, you will find the tab or button labeled "Add Documents". You'll then find and select the files either on your computer or on a flash drive, external drive, or memory card. You'll then click the "Open" button which begins the uploading process. Then click on upload all files button. And your documents get uploaded successfully. So like this you can upload all files one by one with same process.

Things to note
Keep in mind that electronic files usually must be in one of the following formats in order to be uploaded: (jpg, jpeg, png, doc, docx, xls, xlsx, pdf, ppt, pptx)
Step Five : You can check documents uploaded from customer profile Search customer and beside of upload document button you can see one hyperlink, Just click to that you will reach to uploaded document list.
Loan and Deposit upload documents :
You can upload documents related to loan account and deposit account. For example gold loan, property loan, goods loan, vehicle loan, policy loan, business loan. You can upload documents related to particular loan.