What is Fraud Analysis Management?
Fraud Analysis Management is an approach to prevent fraud in many companies. This approach helps early detection of fraud which helps Lenders to prevent approving loans. Verification of different e-KYC documents, Passport, utility bills etc helps many financial institutions prevent fraud early on in the loan process.
Jainam Software and Fraud Management
Jainam Software offers Fraud management analysis through Automated Digital Verification of Bank A/c, Aadhar Card, PAN Card, Voter ID, Driving License, Passport, Utility Bill & Address. Before the loan approval, the lender can automatically and digitally verify the Bank A/c, PAN card, Aadhar card, Utility Bills, Bank Statements, Driving License, Voter Id and Passport. If the verification of the documents fail then financers can reject the loan, with proper comments. This helps the financers to be on the safer side. If the verification pass Financer can go ahead with the approval.
Automated digital verification process of PAN/Aadhar/Voter Id/Driving License
1: Lender creates Borrower profile or Borrower registers through the lenders website
2: Lender/Borrower uploads all the verification related documents in jainam software by clicking the Upload Documents button. Lender selects the document type from the drop down box.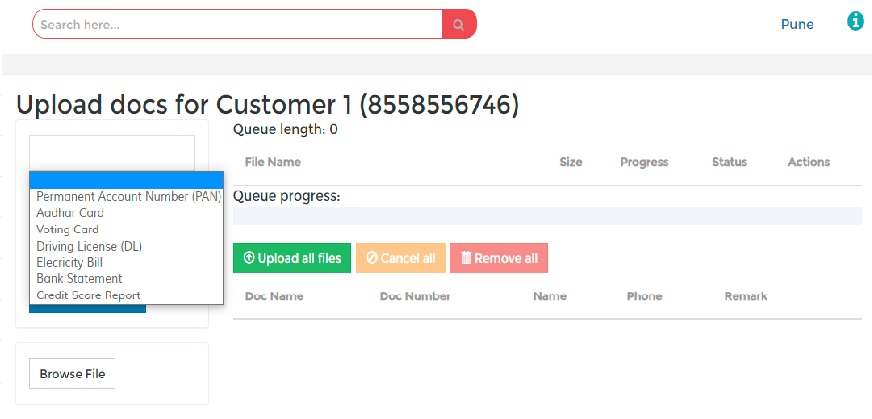 3: Lender then enter's the document number(Pan Card/ Aadhar card number etc). If Lender has a scanned copy of the document then Lender clicks on Browse File and attaches the file. If the Lender does not have the scanned copy of the document then Lender clicks on the Add without File Button and finally clicks on the Upload All files button.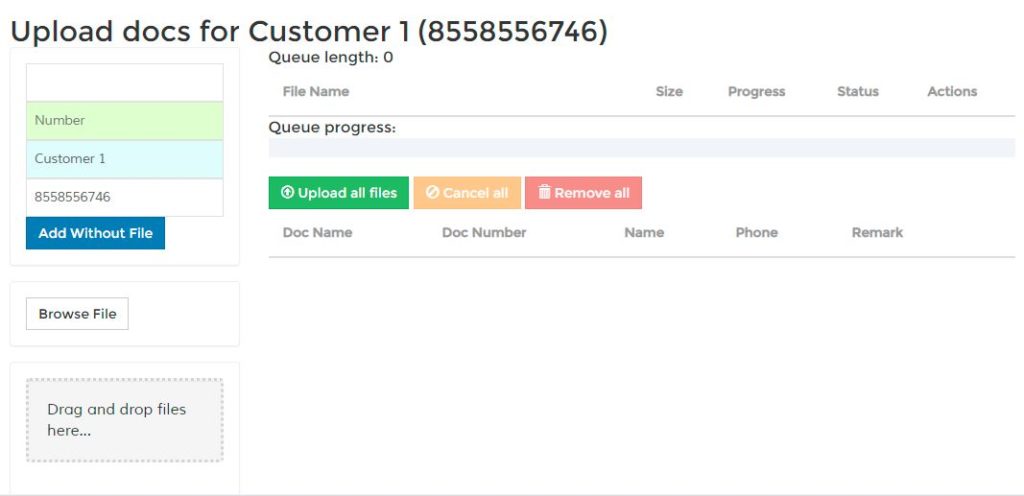 4: Documents are uploaded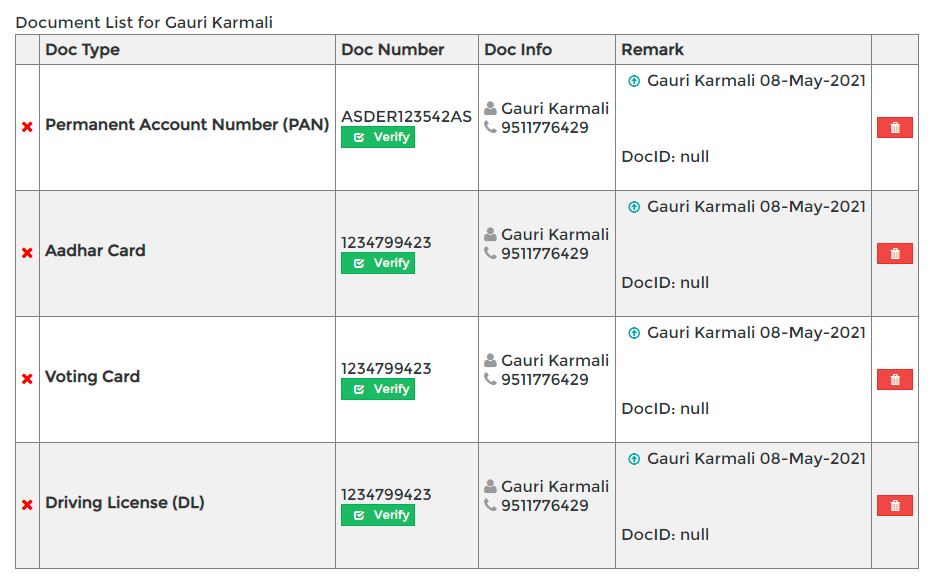 5:  All the uploaded documents are verified by clicking on the Verify Button. Once the Verify button is clicked, a request is sent to the UIDAI and data is pulled from UIDAI and displayed in Jainam Software.

6: Similarly Bank account verification is also done by entering the Bank Account Number, Bank Name, Bank IFSC Code and Bank Branch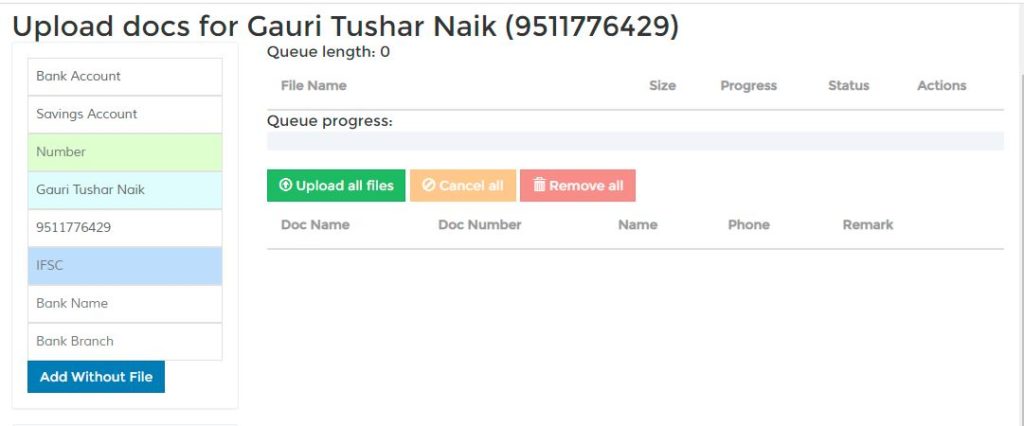 7: Once the Verify Button is clicked the Bank Account is automatically Verified.

Summary: Jainam Software provides an automated document verification digital platform that helps companies to improve operational efficiency, provides greater transparency, faster response times and better customer experience. Jainam software's Fraudulent analysis management helps several lending businesses to save time and money. Time and money saved is inputted in the growth of their business. Therefore their business grows in a safe, secured and agile environment.